1300 East
34 Pictures: 1-20 , 20-34

1300 East
This gallery shows pictures 1300 East in the Salt Lake Valley. Going North South, 1300 East starts at South Temple between Virginia Street and U Street just West of the University of Utah.
The road climbs a steep hill just past Reservoir Park. Reservoir Park is home of the Utah State Art Museum on Finch Lane.
The road passes collection of quaint businesses and restaurants serving the crowds from the University of Utah a block East of 1300 East.
1300 South crosses Traks at 500 South just East of the wicked S curve that Traks takes to climb from the valley floor to the University on the benches.
1300 East passes through a series of classic brick neighborhoods that includes a variety of churches, brick schools and parks. Schools along the path include East High School and the venerable Westminster.
1300 South gains several lanes at 2100 South as it passes between the Sugarhouse Shopping District and Sugarhouse Park, then over Interstate 80.
1300 South confuses its identity with that of Highland Drive as the two roads cross each other near 2700 East.
1300 East was designed by city planners who believe that street should be straight following the layout of the maps in county office. Highland Drive was built by planners who felt that roads should follow the contours of the land.
During this brief crisis of identity, 1300 East takes on the name Richmond Street. Most commuters ignore the change in name. Regardless, the street returns to the straight and narrow path as it passes the Brickyard Plaza and crosses the boarder between Salt Lake City and Millcreek Township near 3300 South.
The road passes to the East of Saint Marks Hospital at 3900 South then begins a hilly ride through the the South Valley.
1300 East handles itself with dignity as it crosses the diagonal Van Winkle Express Way at 5000 South and takes a nice clean run toward its intersection with the South stretch of the I215 belt route.
Sadly the dignity that the street gained in its voyage through Holladay and Cottonwood Heights in lost when 1300 East meets Fort Union Boulevard and confuses itself with Union Park Avenue. More than one commuter has become tangled in the hopeless mess of Fort Union.
The road takes a speedy dip as Union Park Avenue South of the Walmart but regains itself at Creek Road for a drive through the suburbs of Sandy.
Just south of Sego Lily Drive 1300 South takes a dramatic crossing of Dimple Dell Park as the road heads South into Draper.
1300 East eventually rejoins Highland Drive at Southern most end of the Salt Lake Valley and the two roads wind their Westward to join the traffic on Interstate 15 around the Point of the Mountain.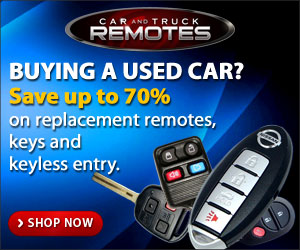 Context: City Streets