Preparing for a Jump (03/23/2007) A young skater prepares for a jump at the Fairmont Skatepark in Sugarhouse Park.
210 Pictures: 0-20 , 20-40 , 40-60 , 60-80 , 80-100 , 101-120 , 120-140 , 140-160 , 160-180 , 180-200 , 200-210

Sugarhouse
The Sugarhouse District in Salt Lake City gained its name during various attempts by pioneer companies to economically refine sugar from sugar beets.
Sugarhouse Park was also the site of the first prison in Utah. The Sugarhouse prison was built in 1853. The adobe prison was torn down in 1951, and the prisoners moved to the new facility at the point of the mountain.
The merchants of Sugarhouse have long strived to create an alternative shopping district to downtown. With recent major renovations, the Sugarhouse shopping district maintains its reputation as an upscale shopping district with an intriguing combination of modern and older architeture.
Businesses in the area include: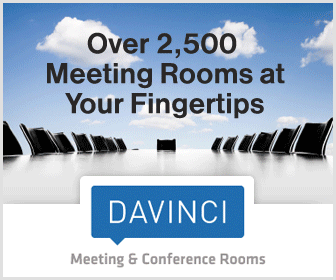 Context: Towns-Utah
Sugarhouse Park (89 pictures) This page shows pictures of Sugarhouse Park. Sugarhouse Park is one of the premiere parks in Salt Lake City.
Westminster College (40 pictures) Westmister College is a half mile north of Sugarhouse Park on 1300 East.
Salt Lake City (456 pictures) Sugarhouse park is in the Salt Lake Valley.
Wasatch Hollow Park (33 pictures) Pictures from Wasatch Hollow Park (which is on Emigration Creek a mile north of Sugarhouse).
Christmas Street (30 pictures) Each December, the neighbors on 1735 South and 1500 East in Sugar House light up their houses and call the display Christmas Street.
Parley's Hollow (82 pictures) Parley's Hollow is east of Sugar House Park.
Parley s Way / 2100 South (92 pictures) The main entrance to Sugarhouse Park is on 2100 South at about 1500 East.
Interstate 80 (98 pictures) Sugarhouse is on the 1300 East exit on I80.
Fourth of July (60 pictures) Pictures of the Fourth of July Firework celebration.
Saint Ann School (12 pictures) Saint Ann School and Church are located at 450 East 2100 South.
Fairmont Park (14 pictures) This gallery shows pictures of Fairmont Park in the Sugarhouse District of Salt Lake.
Gateway Plaza - Salt Lake City (118 pictures) Pictures of the Gateway shopping district on the West Side of Salt Lake City.
1300 East Bridge (26 pictures) This gallery shows the construction of the 1300 East Bridge.
Brickyard Plaza (45 pictures) The Brickyard Plaza is a mile South of Sugarhouse.
1300 East (26 pictures) 1300 East passes between Sugarhouse and Sugarhouse Park.
Sharing
index - - Internet Rivers - - photo shops - - community color